The Portugal striker has revealed he still holds the Premier League runners-up in high regard, but has admitted it will not prevent him trying to score and defeat them in Europe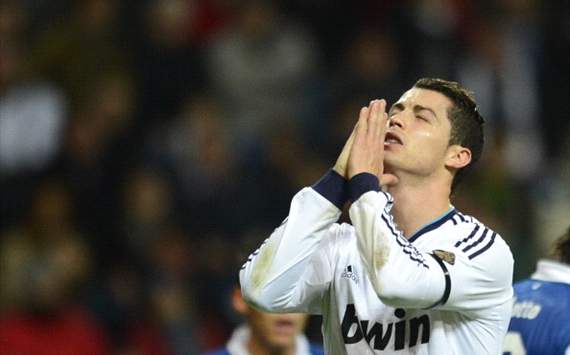 Real Madrid striker Cristiano Ronaldo has admitted he still holds a soft spot for Manchester United but is adamant that it will not stop him from performing at the highest level when both clubs meet in the Champions League on February 13.
The Portuguese international has scored 23 times for the La Liga giants so far this season, with six of those coming in the Champions League.

Ronaldo says he will give his all against his former team when they meet next month, but took time to praise the supporters of the Old Trafford outfit as well as his friends at the club.
"I have a lot of warm feelings for a team that has meant a lot for me in my career," Ronaldo told reporters.

"The people that are there know that and I have many friends and I think fondly of the fans, but I play for Real Madrid now and I have to win and give my best for this club.

"I'll try to give my best, but with the feeling of playing against a team that I really like."
Source : Goal.com